Akura™ Twin
Multi-organ immune response made scalable 
Integrating simple microfluidics into our best spheroid assay plate to address the challenges of modern drug development. 
Learn more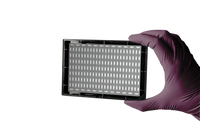 First-class Customers Rely on InSphero technology
Experience a world of possibilities with our distribution partners
Access a wide range of distribution options to enhance your product procurement efficiency and cost-effectiveness
Distribution Network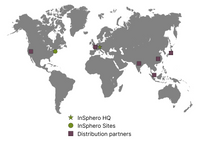 Our portfolio of 3D microtissues models and assay services for drug discovery and safety testing are also available through the Science Exchange marketplace for outsourced R&D. 
If your organization prefers to submit a requests through the Science Exchange network, click on the button below to visit our storefront.
Go to Science Exchange
Pharmaceutical Success Stories: Hear from Satisfied Customers
Will Proctor, Alison Foster, Simon Messner, Dominic Williams and several other notable experts
I would highly recommend using Akura™ Plates due to the simplicity of use in many aspects of 3D cell culture. Their unique well geometry and the SureXchange™ ledge facilitate many procedures that must be performed on an almost daily basis, among which are spheroid seeding, medium exchange, imaging, spheroid picking, or biochemical assays. Through the straightforward use of the Akura™ Plates, handling steps can more easily be standardized among different lab members, which ultimately leads to more consistent and reliable experimentation. 

Senior Scientist at Swiss Federal Institute of Technology Basel using the Akura™ 96 Spheroid Plate
We have been using the Incubox™ for a few weeks and the results are very good. We no longer have any edge effects in our culture plates.

Postdoctoral Researcher from IUF – Leibniz Research Institute for Environmental Medicine testing the Incubox™
We are using the Akura 96 well plates to aggregate liver (HEPG2) and bone (SaOS-2, MG63) spheroids. We really enjoy working with the Akura™ 96 Plates because they facilitate handling and reduce errors. Especially the several medium changes during long-term experiments can be quite challenging with spheroids because other plates do not allow you to remove all of the medium without risking to touch, break or accidently remove the spheroid as well. This is also a big plus for drug intervention studies.

Postdoctoral Researcher from Erasmus MC testing the Akura™ 96 Spheroid Plate: